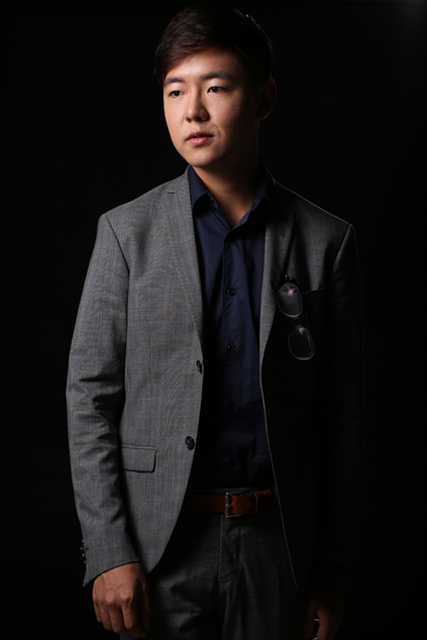 Leonard Lindweld
Leonard Lindweld completed Bachelor's of performing arts at Park University's International Center for Music in Kansas City and holds a Master's degree from University in Bergen's Grieg Academy. His mentors has included Stanislav Ioudenitch, Einar Røttingen and Håvard Gimse. Lindweld, born in Stockholm, Sweden began to study piano at the age of six. Lindweld has been awarded a Silver medal at the 20th competition for young musicians in Barletta, Italy and First place at Shavshinsky Music Competition held in St.Petersburg. Artists who Lindweld has worked with include William Grant Naboré, Dang Thai Son, Ben Goetzke, Menahem Pressler, Jan Jiraceck von Arnim, Leif Ove Andsnes, Matti Raekallio and James Giles.
Lindweld has been broadcasted on Swedish National Television, Russian Radio and Norwegian National Television playing works by Rachmaninov, Liszt, C.Schumann and Grieg. Lindweld has also acted as a soloist and chamber musician on stages such as The Berwald Hall, The Grieg Hall, Kauffman Center for the Performing arts, The Royal Palace in Stockholm, Church of the Cross in Bergen and Baoli Center for the performing arts in Shenzhen, the cultural center at Dayan, The Steinway Garden in Shenzhen, The cultural center at Nanshan and Shekou. https://youtu.be/DAi4iMfWNi0, https://tv.nrk.no/serie/ grieg-minutt-for-minutt/2018/DVFJ40004118/avspiller
Lindweld was an artist in Residence at KODE Bergen from 2017-2018 which granted him weekly performances at the famous composers homes; Troldhaugen (Edward Grieg) and Siljustøl (Harald Sæverud). He's been invited to hold lectures at Tencent, Mozarteum festival in Shenzhen, East and West pianofest in Seoul, Kingzburg international festival and competition in Qingdao, He also Directed VMAA winter chamber festival.
Lindweld holds the Artistic Director position at Vanke Meisha Arts Academy in Shenzhen where he has taught piano since 2018. Performances in the professional artist series has included works like Beethoven Sonata no 29 in B- flat major "Hammerklavier", Niemann sonata no 2 in A minor "Nordic", Grieg op. 40 "Holberg suite". Lindweld is also an active chamber musician and plays the piano in VMAA trio which has performed all over Shenzhen. Lindweld has also directed musicals (Sound of music) and two successful vocal concerts for the vocal department at VMAA. To explore different mediums on the piano Lindweld has transcribed Grieg String Quartet no 1 in G minor and Mendelssohn's "Denn er hat seinen Engeln befohlen über dir". https://youtu.be/iMlqSb8gG3c
A passionate teacher Lindweld has secured scholarships and competition awards for his students at Purcell School of music, Greater Bay International Competition, Hong Kong Open competition etc. His teaching philosophies has its roots from Friedrich Wieck and centers on mental play and viewing the score as art. When not at the piano, Lindweld's administrativ duty includes developing in-class, cross-departmental curriculums and counseling for his students, he is also responsible for hiring, outreach and building a strong string and keyboard department.